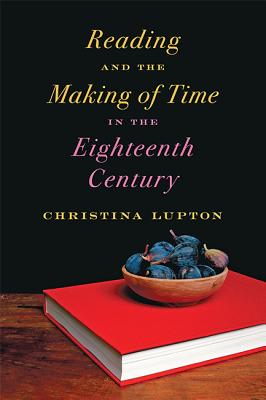 Reading and the Making of Time in the Eighteenth Century (Hardcover)
Johns Hopkins University Press, 9781421425764, 216pp.
Publication Date: August 15, 2018
* Individual store prices may vary.
Description
Books have always posed a problem of time for readers. Becoming widely available in the eighteenth century--when working hours increased and lighter and quicker forms of reading (newspapers, magazines, broadsheets) surged in popularity--the material form of the codex book invited readers to situate themselves creatively in time. Drawing on letters, diaries, reading logs, and a range of eighteenth- and early nineteenth-century novels, Christina Lupton's Reading and the Making of Time in the Eighteenth Century concretely describes how book-readers of the past carved up, expanded, and anticipated time.
Placing canonical works by Elizabeth Inchbald, Henry Fielding, Amelia Opie, and Samuel Richardson alongside those of lesser-known authors and readers, Lupton approaches books as objects that are good at attracting particular forms of attention and paths of return. In contrast to the digital interfaces of our own moment and the ephemeral newspapers and pamphlets read in the 1700s, books are rarely seen as shaping or keeping modern time. However, as Lupton demonstrates, books are often put down and picked up, they are leafed through as well as read sequentially, and they are handed on as objects designed to bridge temporal distances. In showing how discourse itself engages with these material practices, Lupton argues that reading is something to be studied textually as well as historically.
Applying modern theorists such as Niklas Luhmann, Bruno Latour, and Bernard Stiegler, Lupton offers a rare phenomenological approach to the study of a concrete historical field. This compelling book stands out for the combination of archival research, smart theoretical inquiry, and autobiographical reflection it brings into play.
About the Author
Christina Lupton is an associate professor at the University of Warwick. She is the author of Knowing Books: The Consciousness of Mediation in Eighteenth-Century Britain.