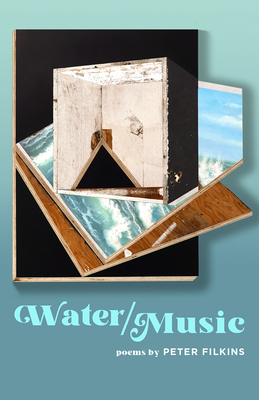 Water / Music (Johns Hopkins
Poetry and Fiction)
Paperback

* Individual store prices may vary.
Description
Exploring and delineating the space between nature and culture, the poems of Water / Music anchor themselves in the timely and the timeless. Rich and diverse in their formal intricacy, they move with ease from narrative to meditation, from close physical observation to the haunts of memory, and from lyric sorrow to the pleasure of living in the world.
The book's fifty-three poems are divided into five sections. Opening with a clear-eyed acknowledgment of present and historical suffering, the book takes readers on an interior journey through existential duress, then a celebration of art's ability to order and sustain. The fourth section features a rooted engagement with the natural world, while the fifth section returns to the joys and struggles of the quotidian.
Poems touch on the wartime background of Monet's Water Lilies, moonlight shining on a lake in summer, current anxieties seen through W. H. Auden's glasses, the oracular mystery of the natural world, the final tears of St. Augustine, the glow of narcissi forced in winter, the omen of climate change in spring's early arrival, and the "chalk-dry taste / of history" in the guise of an arrowhead. Water / Music, which includes a six-part elegy for Seamus Heaney, is fearless in its urge to trace "a lost world lost to bottomless translucency" and pose against it "patient mindful husbandry" that is "as real as veneration, / the smell of rain, the heft of stone." It embraces and celebrates life's mystery and the soul's repose amid "talismans at twilight, the whir of birds."
Johns Hopkins University Press, 9781421440088, 104pp.
Publication Date: April 6, 2021
About the Author
Peter Filkins is the Richard B. Fisher Professor of Literature and Creative Writing at Bard College at Simon's Rock and a visiting professor of literature at Bard College. He is the author of four other books of poems: What She Knew, After Homer, Augustine's Vision, and The View We're Granted, as well as numerous translations and a biography, H. G. Adler: A Life in Many Worlds.