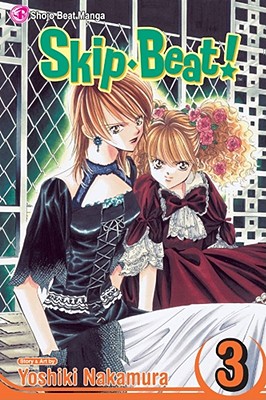 Skip Beat!, Volume 3 (Paperback)
Viz Media, 9781421505879, 208pp.
Publication Date: November 1, 2006
Description
Kyoko is determined to win her way into show business, even if it means wearing embarrassing bright pink overalls and putting up with spoiled stars. But her first big assignment is proving more difficult than she imagined when Kyoko finds herself in front of the camera with an injured leg. Will she be able to ace her first attempt at acting despite the pain, or will she make an utter fool of herself in front of her sort-of nemesis, Ren Tsugura?
About the Author
Yoshiko Nakamura is originally from Tokushima prefecture. Her birthday is June 17 and she has type B blood. She started drawing manga in elementary school, which eventually led to her 1993 debut of Yume de Au yori Seteki - Better than Seeing in a Dream - in Hana to Yume magazine. Her other works include the basketball series Saint Love, MVP wa Yuzurenai - Can't Give Up MVP and Blue Wars, Tokyo Crazy Paradise, a series about a female bodyguard in 2020 Tokyo.
Advertisement