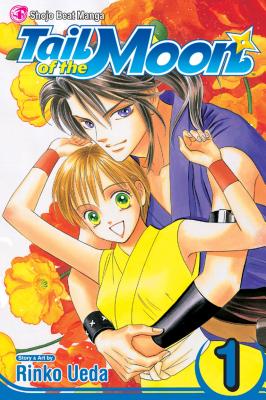 Tail of the Moon, Vol. 1 (Paperback)
Viz Media, 9781421507644, 193pp.
Publication Date: September 1, 2006
* Individual store prices may vary.
Description
Sometimes it seems like Usagi is hopeless. Sure, she's good with healing herbs, but she's the granddaughter of the leader of a prestigious ninja village and she's such a klutz that she's never made it out of the kiddie class. Finally frustrated with Usagi's lack of progress, her grandfather sends her to marry a local lord and have lots of ninja babies. But the lord has no interest in her or her child bearing potential After years of goofing around, Usagi is finally determined to reach her goals--she's going to become a ninja and capture her true love's heart.
About the Author
Rinko Ueda is from Nara prefecture. She enjoys listening to the radio, drama CDs, and Rakugo comedy performances. Her works include Ryo, a series based on the legend of Gyojo Bridge, Home, a story about love crossing national boundaries, and Tail of the Moon (Tsuki no Shippo), a romantic ninja comedy.