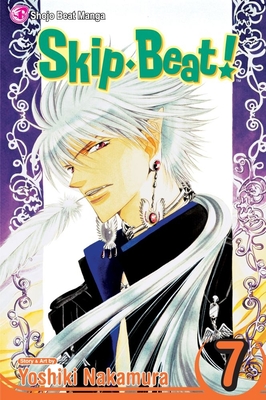 Skip Beat!, Volume 7 (Paperback)
Viz Media, 9781421510248, 188pp.
Publication Date: July 3, 2007
Description
All Kyoko's dreams are coming true! She's got a best friend (okay, so Moko still needs to come to terms with their bosom-buddyhood, but she's learning). She's finally going to high school (so what if a mean girl is picking on her--Kyoko knows how to deal with bullies). And she's landed a spot in Sho's new video (Yes! Revenge! Bwa ha ha ha!). Life doesn't get any better than this.
About the Author
Yoshiko Nakamura is originally from Tokushima prefecture. Her birthday is June 17 and she has type B blood. She started drawing manga in elementary school, which eventually led to her 1993 debut of Yume de Au yori Seteki - Better than Seeing in a Dream - in Hana to Yume magazine. Her other works include the basketball series Saint Love, MVP wa Yuzurenai - Can't Give Up MVP and Blue Wars, Tokyo Crazy Paradise, a series about a female bodyguard in 2020 Tokyo.
Advertisement