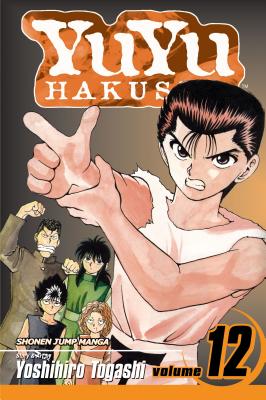 YuYu Hakusho, Vol. 12 (Paperback)
VIZ Media LLC, 9781421511184, 192pp.
Publication Date: May 1, 2007
* Individual store prices may vary.
Description
Yusuke Urameshi was a tough teen delinquent until one selfless act changed his life...by ending it. When he died saving a little kid from a speeding car, the afterlife didn't know what to do with him, so it gave him a second chance at life. Now, Yusuke is a ghost with a mission, performing good deeds at the behest of Botan, the ferrywoman of the River Styx, and Koenma, the pacifier-sucking judge of the dead.
About the Author
Yoshihiro Togashi produced his first manga for Weekly Shonen Jump in 1988, His YU YU HAKUSHO series began in1990, impressing fans with its distinctive minimalist style. detail command of character movements.