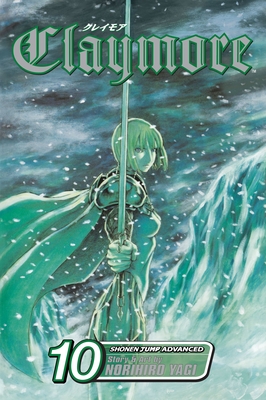 Claymore, Vol. 10 (Paperback)
VIZ Media LLC, 9781421511825, 192pp.
Publication Date: October 2, 2007
* Individual store prices may vary.
Description
Clare and a group of Claymores are sent to the north to battle a group of Yoma that have banded together under the command of Isley, a powerful Awakened Being. When the warriors arrive, they find their new enemies to be unusually dangerous. They are incredibly strong, well organized, and seem to have a plan to dominate the entire region. Will the Claymores be able to stop this monstrous army?
About the Author
Norihiro Yagi was born in Okinawa, Japan, in 1968. He won the 32nd Akatsuka Award for his debut work, "UNDEADMAN," which appeared in Monthly Shonen Jump magazine and produced two sequels. His first serialized manga was the comedy Angel Densetsu (Angel Legend), which ran in that magazine from 1992 to 2000. His epic saga Claymore has been published in the magazine since 2001.He enjoys the comedic duo Downtown, martial arts, games, driving, and hard rock music, although not as hobbies.