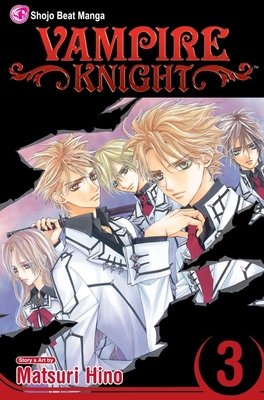 Vampire Knight, Vol. 3 (Paperback)
VIZ Media LLC, 9781421513249, 200pp.
Publication Date: October 2, 2007
* Individual store prices may vary.
Description
Kaname, the pureblood vampire, has kept to his room since learning of Yuki and Zero's forbidden act. However, the arrival of Ichijo's grandfather brings the entire Night Class together to greet one of the oldest vampires on the senate. Ichijo's grandfather says he's there merely to visit his grandson, but he's out for Kaname's blood.
About the Author
A former bookstore shopkeeper, Matsuri Hino burst onto the manga scene with her title Kono Yume ga Sametara (When This Dream Is Over), which was published in Lala DX magazine. Hino was a manga artist a mere nine months after she decided to become one.
With the success of her popular series Toraware no Minoue (Captive Circumstance), and MeruPuri, Hino has established herself as a major player in the world of shojo manga. Her new title, Vampire Knight, currently runs in Monthly Lala magazine.
Hino enjoys creative activities and has commented that she would have been either an architect or an apprentice to traditional Japanese craft masters if she did not become a manga artist.