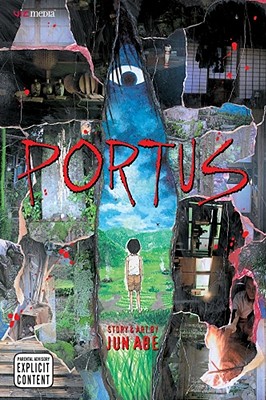 Portus
Paperback

* Individual store prices may vary.
Description
When the game ends, the real horror begins!; Warning: studies show that playing "Portus may result in a sudden, premature, and particularly violent death.; Can Asami play "Portus or will "Portus play her?; When the game "Portus is over, you really are dead.

Asami's best friend Chiharu has stopped coming to school and isn't answering her phone. It seems she's found something that's a little more addictive than the school art club. But when Chiharu mysteriously commits suicide, all Asami finds in her room is a strange video game called Portus. With the help of two of her teachers, Asami hopes to solve the mystery behind her friend's macabre death and the bizarre game itself. But is she prepared for the horrors of entering the twisted world of Portus, a game where, if you lose, there is no option to continue? A frightening vision of modern manga horror, Jun Abe's Portus might put you off video games for the rest of your life.
VIZ Media LLC, 9781421513836, 232pp.
Publication Date: October 9, 2007
About the Author
Jun Abe was born in 1972 in Shizuoka prefecture. He debuted with Nedan wa Ii-yo in 1990, and followed it with several other titles including The Yamada-ke, Miruo-Pon, and Japanese Ahokko Kids. While both The Yamada-ke and Miruo-Pon were serialized in Weekly Young Sunday, Japanese Ahokko Kids appeared in Monthly Sunday GX.