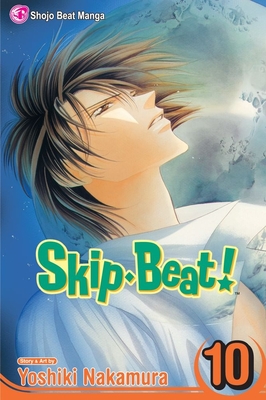 Skip Beat!, Volume 10 (Paperback)
Viz Media, 9781421513997, 200pp.
Publication Date: January 1, 2008
Description
Kyoko's been scouted for a role in this year's most anticipated drama, a remake of the classic Tsukimori. But shades of the past threaten to stifle the production as Kyoko struggles to get into the character of Mio, a young woman with a severely scarred face. Ms. Iizuka, the actress who played the original Mio, is now playing Kyoko's mother, and has grave doubts about Kyoko's ability to do justice to the role. She demands that Kyoko pass an acting test, and quit the production if she fails.
About the Author
Yoshiko Nakamura is originally from Tokushima prefecture. Her birthday is June 17 and she has type B blood. She started drawing manga in elementary school, which eventually led to her 1993 debut of Yume de Au yori Seteki - Better than Seeing in a Dream - in Hana to Yume magazine. Her other works include the basketball series Saint Love, MVP wa Yuzurenai - Can't Give Up MVP and Blue Wars, Tokyo Crazy Paradise, a series about a female bodyguard in 2020 Tokyo.
Advertisement