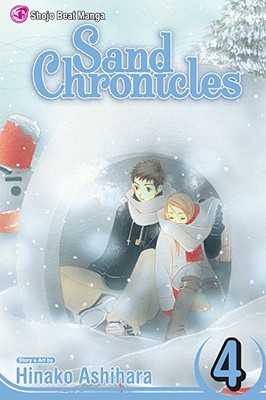 Sand Chronicles, Volume 4 (Paperback)
Viz Media, 9781421514802, 210pp.
Publication Date: January 6, 2009
* Individual store prices may vary.
Description
Can the sands of time bury the pain of the past? Ann and Daigo's LD (long-distance) relationship is put to the test as time goes by and they find themselves spending more and more time with their childhood friends--aristocratic brother and sister Fuji and Shika--than each other. Is it just due to proximity or are deeper feelings at play...? Twelve-year-old Ann and her divorced mother move from big city Tokyo to her mother's rural hometown. How will Ann survive her exile from civilization? Then, when her mother commits suicide, Ann has to grow up fast. As the years pass, Ann learns to trust and depend on her new friends--Daigo and aristocratic siblings Fuji and Shika. But when Ann moves back to Tokyo to be with her father, will she be able to maintain a long-distance relationship with Daigo? And do Fuji and Shika harbor romantic feelings of their own that might rip their childhood friendships apart...?
About the Author
Hinako Ashihara won the 50th Shogakukan Manga Award for Sunadokei (Sand Chronicles). She debuted with Sono hanashi Okotowari Shimasu in Bessatsu Shojo Comics in 1994. Her other works include SOS, Forbidden Dance, Ten-nen Bitter Chocolate.