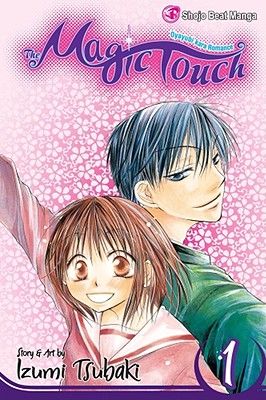 The Magic Touch, Vol. 1 (Paperback)
Viz Media, 9781421516714, 155pp.
Publication Date: February 1, 2009
* Individual store prices may vary.
Description
R to L (Japanese Style) The star of her high school's Massage Research Society club, Chiaki Togu is otherwise a normal, quiet girl until she falls in love at first sight with a gorgeous back--a back that happens to belong to Yosuke, the hottest guy at her school Unfortunately, Chiaki's attraction to Yosuke is thwarted by her own insecurity and the scheming of other girls--especially her twin sister Saya Although Yosuke seems out of Chiaki's league, she would do anything to give him a massage. The two eventually strike up a deal in which she will be allowed to touch his back if she can make him fall in love with her. What Chiaki doesn't know is the real reason Yosuke wants to hang around her: to avenge his younger brother, who was allegedly deceived and dumped by somebody named Chiaki Togu.
About the Author
Izumi Tsubaki began drawing manga in her first year of high school. She was soon selected to be in the top 10 of Hana to Yume's HMC (Hana to Yume Mangaka Course), and subsequently won Hana to Yume's Athens Newcomer and Big Challenge contests. Her debut title, Chijimete Distance (Shrink the Distance), ran in 2002 in Hana to Yume magazine, issue 17. In addition to The Magic Touch (originally published in Japan as Oyayubi kara Romance, or Romance from the Thumbs), she is also currently working on the manga series Oresama Teacher (I'm the Teacher). Tsubaki-sensei hails from Saitama prefecture, her birthday is December 11, and she confesses that she enjoys receiving massages more than she enjoys giving them.