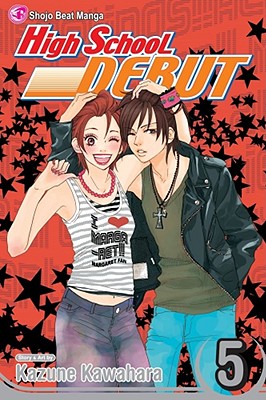 High School Debut, Volume 5 (Paperback)
Viz Media, 9781421517322, 200pp.
Publication Date: September 1, 2008
Other Editions of This Title:
Paperback (2/4/2014)
Paperback (5/6/2014)
Paperback (11/3/2009)
Paperback (9/1/2009)
Paperback (7/7/2009)
Paperback (5/1/2008)
Paperback (3/1/2008)
Paperback (2/2/2010)
* Individual store prices may vary.
Description
- Will be previewed & promoted in Shojo Beat magazine's December 2007 issue.
- An ongoing manga series--seven volumes released to date in Japan
- Vols. 1-7 all ranked high on Tohan Top 50 ranking
- Translated into Korean and Italian Can a junior high jock turn high school sweetheart overnight? When Haruna hits ninth grade suddenly boys seem much more interesting than softball Will Haruna's high school debut end up in heartbreak hotel? Just when things are going well for Haruna, in walks transfer student Reona Matsuzaka. Beautiful Reona's got only one thing in mind--to destroy Haruna's happiness Who is this vengeful girl and why does she want to hurt Haruna so badly?
About the Author
Kazune Kawahara is from Hokkaido prefecture in Japan and was born on March 11th (a Pisces!). She made her manga debut at age 18 with Kare no ichiban sukina hito (His Most Favorite Person). Her other works include Sensei!, serialized in Bessatsu Margaret magazine. Her hobby is interior redecorating.