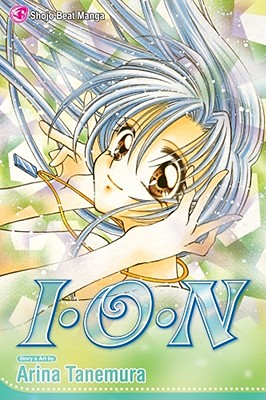 I.O.N (Paperback)
Viz Media, 9781421518008, 168pp.
Publication Date: April 1, 2008
Description
Ion Tsuburagi chants the letters of her first name as a charm to bring good luck when she needs it. Then she meets Mikado Hourai, the president of the Psychic Powers Research Society at school, and touches a mysterious substance he's been developing. Now chanting "I-O-N" gives her telekinetic powers!
About the Author
Arina Tanemura began her manga career in 1996 at the early age of 18, when her short stories debuted in Ribon magazine. Tanemura gained notoriety with the 1997 publication of I-O-N, a high school romance with a supernatural twist. From 1998 to 2000, she worked on the popular series Kamikaze Kaitou Jeanne, about a young girl who is the reincarnation of Joan of Arc, followed by Time Stranger Kyoko in 2000-2001 and Full Moon o Sagashite in 2002. Despite Tanemura's intentions to draw in a style that makes her stories difficult to animate, both Kamikaze Kaitou Jeanne and Full Moon o Sagashite have been adapted into TV series.
Advertisement