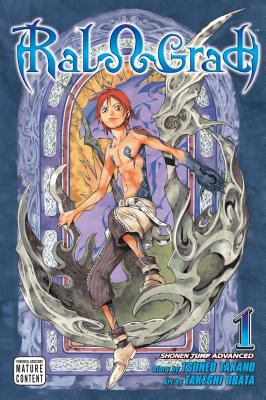 Ral & Grad, Volume 1: Promise (Paperback)
Promise
Viz Media, 9781421518909, 216pp.
Publication Date: February 1, 2008
Description
The people of Sphaein are under siege by an army of horrendous monsters knows as Shadows. With the castle walls collapsing and their doom within sight they are persuaded to let loose a boy who himself has a Shadow within him. Released from his black cell a teenager who has never laid eyes on the opposite sex, he meets his beloved teacher face to face and discovers there are differences between men and women, differences he deems worth fighting for.
About the Author
Artist Bio: Takeshi Obata is the artist of the wildly popular SHONEN JUMP title Hikaru no Go, which won the 2003 Tezuka Shinsei "New Hope" award and the Shogakukan Manga award. Obata is also the artist of Arabian Majin Bokentan Lamp Lamp, Ayatsuri Sakon, and Cyborg Jichan G, and Death Note.
Advertisement