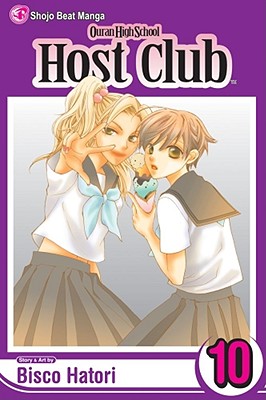 Ouran High School Host Club, Volume 10 (Paperback)
Viz Media, 9781421519296, 200pp.
Publication Date: February 1, 2008
Description
Ever since the day he helped her up after a nasty tumble, Black Magic Club member Reiko Kanazuki has been obsessed with Hunny. She is devoting all her knowledge of the dark arts to curse him and steal his soul. Will the sweetest member of the Host Club fall victim to her spells?
About the Author
Bisco Hatori made her manga debut with Isshun kan no Romance (A Moment of Romance) in LaLa DX magazine. The comedy Ouran High School Host Club is her breakout hit. When she's stuck thinking up characters' names, she gets inspired by loud, upbeat music (her radio is set to NACK5 FM). She enjoys reading all kinds of manga, but she's especially fond of the sci-fi drama Please Save My Earth and Slam Dunk, a basketball classic.
Advertisement