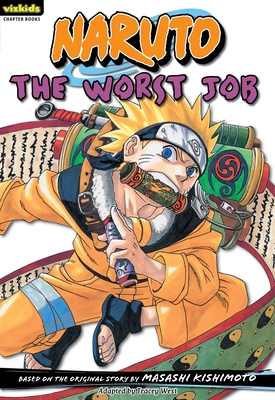 Naruto (Paperback)
Chapter Book, Vol. 3
VIZ Media - Children's, 9781421522142, 80pp.
Publication Date: November 4, 2008
Other Editions of This Title:
Paperback (3/3/2009)
Paperback (7/7/2009)
Paperback (5/5/2009)
Paperback (11/4/2008)
Paperback (10/7/2008)
* Individual store prices may vary.
Description
Naruto and his friends from the Ninja Academy get their first mission. They have to protect a man named Mr. Tazuna, a famous bridge builder, while they escort him to the village where he'll be working on his next project. That means Naruto gets to leave the Village Hidden in the Leaves for the first time in his life. But the world outside Konoha is a big and scary place. And Naruto's about to meet his first real enemy, Zabuza, the Demon of the Mist, who is intent on making sure Naruto's first job as a bodyguard is a total failure!
About the Author
Naruto is a ninja-in-training with a need for attention, a knack for mischief and, sealed within him, a strange, formidable power. His antics amuse his instructor Kakashi and irritate his teammates, intense Sasuke and witty Sakura, but Naruto is serious about becoming the greatest ninja in the village of Konohagakure!