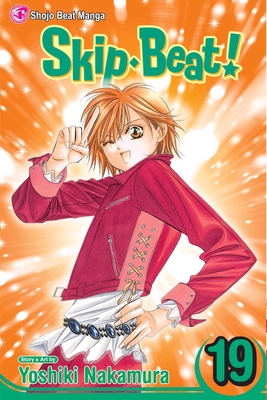 Skip Beat!, Volume 19 (Paperback)
Viz Media, 9781421527802, 200pp.
Publication Date: October 6, 2009
Description
Show biz is sweet, but revenge is sweeter R to L (Japanese Style). Koo and Lory can't stop meddling in Kyoko's and Ren's lives. Because while Koo is impressed with Kyoko's talent, he knows that she will never be a great actress unless she can overcome her fatal weakness. And Lory knows that Ren's acting is likewise affected by his refusal to face his past. Can the two old-timers give their young proteges a much-needed kick in the pants, or will their plans blow up in their faces? Kyoko Mogami followed her true love Sho to Tokyo to support him while he made it big as an idol. But he's casting her out now that he's famous Kyoko won't suffer in silence--she's going to get her sweet revenge by beating Sho in show biz.
About the Author
Yoshiko Nakamura is originally from Tokushima prefecture. Her birthday is June 17 and she has type B blood. She started drawing manga in elementary school, which eventually led to her 1993 debut of Yume de Au yori Seteki - Better than Seeing in a Dream - in Hana to Yume magazine. Her other works include the basketball series Saint Love, MVP wa Yuzurenai - Can't Give Up MVP and Blue Wars, Tokyo Crazy Paradise, a series about a female bodyguard in 2020 Tokyo.
Advertisement