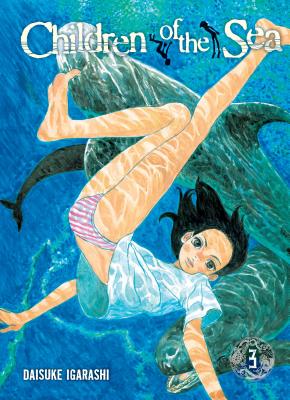 Children of the Sea, Volume 3 (Paperback)
Viz Media, 9781421529202, 320pp.
Publication Date: June 15, 2010
Description
The sea has a story to tell, one you've never heard before... Reads R to L (Japanese Style). The sea has a story to tell, one you've never heard before... Ruka is traumatized when Sora disappears into the night sea right in front of her. But although she refuses to speak of the incident, the meteorite Sora made her swallow is not so silent. It whispers to her from inside her body, and with its guidance she leads Umi and Anglade into the open ocean in search of answers. Surrounded by the sea, Ruka starts to see glimpses of the past that help her understand how Umi, Sora, Jim and Anglade all came to be connected.
About the Author
Daisuke Igarashi is an award-winning manga creator who began his career in 1993. His series Majo received the Excellence Prize at the 2004 Japan Media Arts Festival and was nominated for the Fauve d'Or Best Comic Book Prize at the 2007 Festival International de la Bande Dessinee d'Angouleme. Little Forest was nominated for the 2006 Osamu Tezuka Cultural Prize. His current series Children of the Sea is the winner of the 38th Japan Cartoonist Award and runs in IKKI magazine.
Advertisement