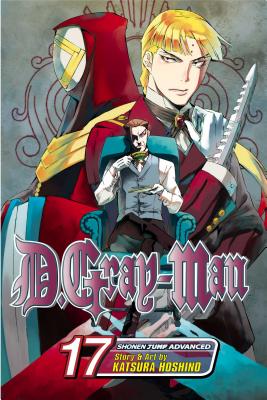 D.Gray-Man, Volume 17: Parting Ways (Paperback)
Parting Ways
Viz Media, 9781421531601, 200pp.
Publication Date: May 4, 2010
Description
R to L (Japanese Style). Cursed teenage boy saves mankind one soul at a time. Parting Ways An experimental virus is turning members of the Black Order into zombies Even Count Krory is infected, driving him to attack Allen and Lavi. It's up to Komui, creator of the virus, to deal with this disaster, but though he knows how to stop it he literally doesn't know where to start. Can he figure it out while also contending with a vengeful spirit eager to see the virus complete its rampage?
About the Author
Born in 1980, Shiga Prefecture native Katsura Hoshino's hit manga series D.Gray-man has been serialized in Weekly SHONEN JUMP since 2004. His first series, Continue, first appeared in Weekly SHONEN JUMP in 2003. He adores his cat Coro.
Advertisement