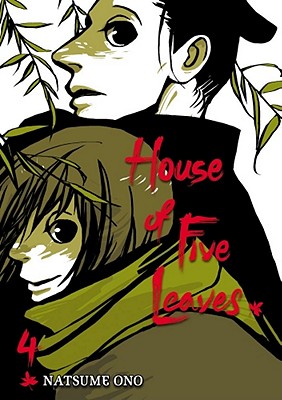 House of Five Leaves, Volume 4 (Paperback)
Viz Media, 9781421532134, 202pp.
Publication Date: September 20, 2011
Description
A many-sided tale of faith and betrayal, drama and intrigue, set in the world of old Edo. Reads R to L (Japanese Style), for audiences T+
With Masa having joined the crew, the fragile bonds between the members of the Five Leaves begin to change. Further changes are promised by the arrival of Ginta, a self-styled "negotiator" who learns of the existence of the Five Leaves and offers them his services. Meanwhile, the pressure on Yaichi increases as the members of his old gang continue to track him down. Burdened by the weight of his hidden past, his impervious facade begins to crack.
About the Author
Natsume Ono made her professional debut in 2003 with the webcomic La Quinta Camera. Her subsequent works not simple, Ristorante Paradiso, and Gente (a continuation of Ristorante Paradiso) met with both critical and popular acclaim. In 2009 Ristorante Paradiso was adapted into a TV anime series. Her current series House of Five Leaves (Saraiya Goyou), also adapted into a TV anime series in 2010,
Advertisement