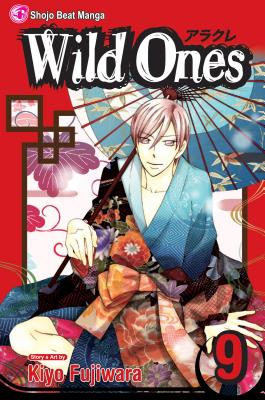 Wild Ones, Vol. 9 (Paperback)
VIZ Media LLC, 9781421532394, 200pp.
Publication Date: March 2, 2010
* Individual store prices may vary.
Description
Even wild ones fall in love!

Please note: reads right to left (Japanese Style)



Even wild ones fall in love. Sachie Wakamura just lost her mother, and her estranged grandfather has shown up to take care of her. The only problem is that grandpa is the head of a yakuza gang! Too scared to join her new family, Sachie tries to continue living her normal life. She can't run far though, since one of the most popular guys in school is part of her grandfather's gang and her new protector. No one at school knows about Rakuto's hidden life, and soon Sachie finds herself falling for her bodyguard. But she's the granddaughter of Rakuto's boss, and he can never show his feelings for her. Can Sachie find a way to fit into her new family and grab her chance at love?



With the sudden appearance of his long lost father, Rakuto must deal with a whole new world of emotions--feelings of betrayal and abandonment followed by anger. For a guy used to keeping himself on a tight leash, these emotions may be more than he can cope with. Will Sachie be able to help him keep it together?
About the Author
Kiyo Fujiwara made her manga debut in 2000 in The Hana to Yume magazine with Bokuwane. Her other works include Hard Romantic-ker, Help!!, and Gold Rush 21. She comes from Akashi-shi in Hyogo Prefecture but currently lives in Tokyo, and her hobbies include playing drums and base guitar and wearing kimono.