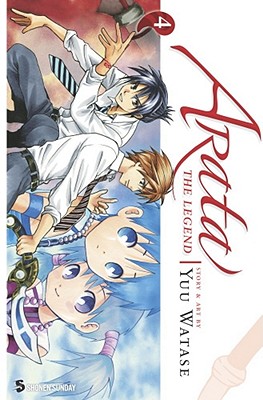 Arata the Legend, Volume 4 (Paperback)
Viz Media, 9781421534237, 180pp.
Publication Date: December 14, 2010
Description
An action-packed shonen fantasy from the acclaimed author of Fushigi Yugi Reads R to L (Japanese Style), for T audiences. Hinohara becomes more resolved in his mission now that he knows he is the rightful wielder of the powerful Hayagami called "Tsukuyo." However, Kannagi comes after Hinohara, intent on taking Tsukuyo for himself.
About the Author
Yuu Watase debuted in the Shojo Comic manga anthology in 1989. She won the 43rd Shogakukan Manga Award with Ceres: Celestial Legend. One of her most famous works is Fushigi Yugi, a series that has inspired the prequel Fushigi Yugi: Genbu Kaiden. In 2008, Arata: The Legend started serialization in Shonen Sunday.
Advertisement