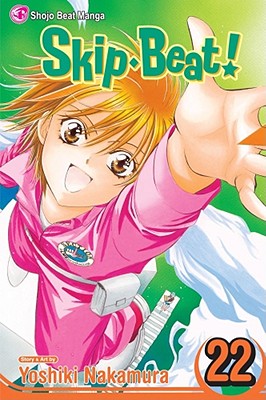 Skip Beat!, Volume 22 (Paperback)
Viz Media, 9781421535081, 200pp.
Publication Date: December 7, 2010
Description
Show biz is sweet, but revenge is sweeter Reads R to L (Japanese Style), for T audiences. Is there such a thing as being too good? With Ren's help, Kyoko finally gets into her new character. But when she shows up on set and wows the crew with her new spin on the old bully role, it sends some of her costars over the edge Kyoko's used to dealing with her own demons, but can she stand up to someone else's?
About the Author
Yoshiko Nakamura is originally from Tokushima prefecture. Her birthday is June 17 and she has type B blood. She started drawing manga in elementary school, which eventually led to her 1993 debut of Yume de Au yori Seteki - Better than Seeing in a Dream - in Hana to Yume magazine. Her other works include the basketball series Saint Love, MVP wa Yuzurenai - Can't Give Up MVP and Blue Wars, Tokyo Crazy Paradise, a series about a female bodyguard in 2020 Tokyo.
Advertisement