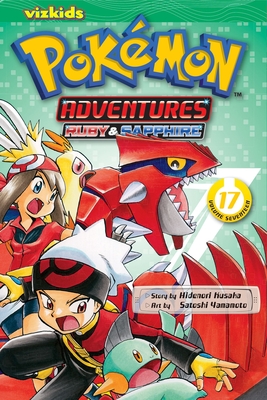 Ruby & Sapphire (Paperback)
Viz Media, 9781421535517, 208pp.
Publication Date: July 2, 2013
Description
Adventures inspired by the best-selling Pokemon video games All your favorite Pokemon game characters jump out of the screen into the pages of this action-packed manga On an accidental seafaring adventure in a submarine, Ruby discovers something mysterious deep beneath the waves. Then fishing nets him another Pokemon. But is his growing team bringing him closer to--or farther from--his dream? Next, Ruby must face his scariest opponent yet...his father Meanwhile, Sapphire is having trouble getting in her quota of Gym battles. One Gym Leader wants to just hand her a badge without a proper fight And another has been...kidnapped? And how are Team Magma and Team Aqua responsible for Ruby and Sapphire's difficulties?
Advertisement