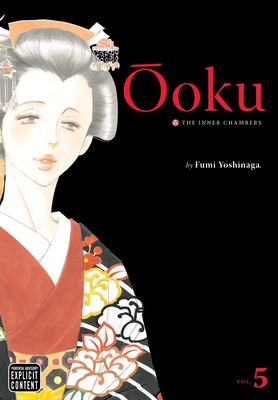 Ôoku (Paperback)
The Inner Chambers, Vol. 5 (Ooku: The Inner Chambers #5)
Viz Media, 9781421536699, 216pp.
Publication Date: December 21, 2010
Other Editions of This Title:
Paperback (12/17/2019)
Paperback (5/21/2019)
Paperback (8/18/2009)
Paperback (11/20/2018)
Paperback (12/8/2009)
* Individual store prices may vary.
Description
In this 17th Century Japan the Shogun is a woman...and the harem is full of men. Reads R to L (Japanese Style), for M audiences. Gyokuei, who first arrived at the Inner Chambers as a young novitiate monk, has risen to become one of the Shogun Tsunayoshi's advisors. He hopes to protect the shogunate the same way his mentor Arikoto once did. But the numerous intrigue of the Inner Chambers--and the shogun herself--are pushing Gyokuei's patience and cunning to the breaking point.