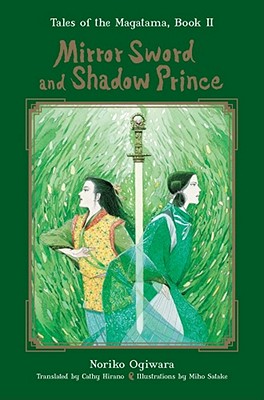 Mirror Sword and Shadow Prince (Tales of the Magatama #2)
Hardcover

* Individual store prices may vary.
Description
High fantasy and political intrigue in medieval Japan. Reads L to R (Western Style) Oguna is an orphan with a secret even he doesn't know--he's a prince and heir to a terrible power. His best friend Toko is a member of the Tachibana clan and a potential high priestess able to tame that power...or destroy it.
Haikasoru, 9781421537252, 500pp.
Publication Date: May 17, 2011
About the Author
Noriko Ogiwara was inspired to write by the classic Western children's books she read as she was growing up. Dragon Sword and Wind Child is her first book, part of the award winning Magatama Trilogy. Her other books include The Good Witch of the West and Fuujin Hisho. Ms. Ogiwara makes her home in Japan.