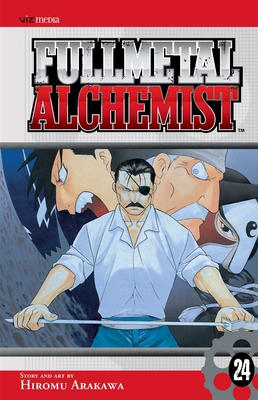 Fullmetal Alchemist, Volume 24 (Paperback)
Viz Media, 9781421538129, 200pp.
Publication Date: January 18, 2011
Description
Two brothers on a quest to find the Philospher's Stone - Meet Edward and Alphonse Elric. Two brothers endowed with the power of alchemy. In the war between science and magic--the future of the world belongs to 2 brothers. Edward and Alphonse: Alchemy be thy name Reads R to L (Japanese Style), for T audiences. Hohenheim finally gets his chance to stop the mysterious homunculus "father" who rules over Central City. Will Hohenheim's surprise be enough to defeat the most powerful homunculus of them all? And when King Bradley makes a triumphant return, will the battle turn in the military's favor...?
About the Author
Born in Hokkaido (northern Japan), Hiromu Arakawa first attracted national attention in 1999 with her award-winning manga Stray Dog. Her series Fullmetal Alchemist debuted in 2001 in Square Enix's monthly manga anthology Shonen Gangan.
Advertisement