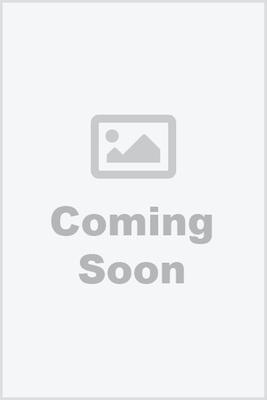 Bleach (3-in-1 Edition), Vol. 1 (Paperback)
Includes vols. 1, 2 & 3
VIZ Media LLC, 9781421539928, 576pp.
Publication Date: June 7, 2011
Other Editions of This Title:
Paperback (2/5/2013)
Paperback (2/2/2016)
Paperback (5/2/2017)
Paperback (11/1/2016)
Paperback (11/3/2015)
Paperback (11/7/2017)
Paperback (8/2/2016)
Paperback (8/2/2011)
Paperback (10/2/2018)
Paperback (5/1/2018)
Paperback (2/7/2017)
Paperback (10/4/2011)
Paperback (8/1/2017)
Paperback (5/3/2016)
* Individual store prices may vary.
Description
The sword-wielding afterlife adventure just got bigger with this collection of Bleach volumes!

Reads R to L (Japanese Style), for audiences T
Containing volumes 1, 2 and 3 of Bleach! Ichigo Kurosaki has always been able to see ghosts, but this ability doesn't change his life nearly as much as his close encounter with Rukia Kuchiki, a Soul Reaper and member of the mysterious Soul Society. While fighting a Hollow, an evil spirit that preys on humans who display psychic energy, Rukia attempts to lend Ichigo some of her powers so that he can save his family; but much to her surprise, Ichigo absorbs every last drop of her energy. Now a full-fledged Soul Reaper himself, Ichigo quickly learns that the world he inhabits is one full of dangerous spirits, and along with Rukia--who is slowly regaining her powers--it's Ichigo's job to protect the innocent from Hollows and help the spirits themselves find peace. The paranormal action-adventure begins now!
About the Author
Bleach is author Tite Kubo's second title. Kubo made his debut with ZOMBIEPOWDER., a four-volume series for Weekly Shonen Jump. To date, Bleach has been translated into numerous languages and has also inspired an animated TV series that began airing in the U.S. in 2006. Beginning its serialization in 2001, Bleach is still a mainstay in the pages of Weekly Shonen Jump. In 2005, Bleach was awarded the prestigious Shogakukan Manga Award in the shonen (boys) category.