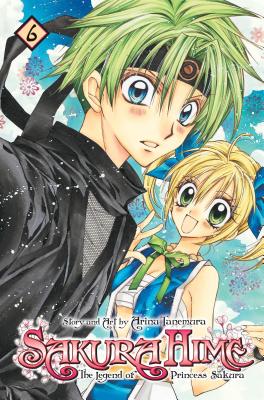 Sakura Hime (Paperback)
The Legend of Princess Sakura, Volume 6
Viz Media, 9781421540245, 174pp.
Publication Date: February 7, 2012
Other Editions of This Title:
Paperback (4/5/2011)
Paperback (2/4/2014)
Paperback (12/6/2011)
Paperback (10/4/2011)
Paperback (12/4/2012)
Paperback (6/7/2011)
Paperback (6/5/2012)
Paperback (8/2/2011)
* Individual store prices may vary.
Description
A new supernatural fantasy from the creator of The Gentleman's Alliance+ Reads R to L (Japanese Style), for audiences T. Sakura is the granddaughter of a mysterious moon princess who slew demons with her Blood Cherry Blossom sword. All her life Sakura has been forbidden to look at the full moon without knowing why. Then one night, unhappy over her impending marriage, Sakura gazes up at the moon, only to see a demon attacking her... The battle between Kohaku and Shuri has ended, but Sakura is still held captive by Enju. Sakura tries to convince her brother that there are humans who will accept the moon people, but he will not back down. Enju tells Sakura she will soon need to choose sides and whom she is to destroy...
About the Author
Arina Tanemura began her manga career in 1996 when her short stories debuted in Ribon magazine. She gained fame with the 1997 publication of I.O.N, and ever since her debut Tanemura has been a major force in shojo manga with popular series Kamikaze Kaito Jeanne, Time Stranger Kyoko, Full Moon, and The Gentlemen's Alliance + . Both Kamikaze Kaito Jeanne and Full Moon have been adapted into animated TV series.