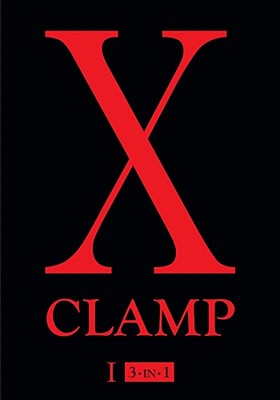 X (3-In-1 Edition), Vol. 1, Volume 1
Includes Vols. 1, 2 & 3
Paperback

* Individual store prices may vary.
Description
The fate of the world as at stake in this lavishly illustrated masterwork from manga supergroup CLAMP X, the epic series from CLAMP, is now available in this deluxe collector's edition. The pages have been recomposed in the original right-to-left reading order and restored to the highest quality. Each volume contains three of the original graphic novels, along with gorgeous, full-color illustrations never before published outside Japan Kamui Shiro is a young man followed by mystery. Taken from Tokyo by his mother when only a child, Kamui left behind his dearest friends--the gentle Kotori and her brother Fuma--in the aftermath of a terrible incident that claimed their mother's life. Returning to Tokyo after his mother's death, Kamui is a changed young man--moody and distant to his old friends, yet determined to protect them from the dark forces that swirl around him. For he is the nexus of a great cataclysm to come, and inheritor to a strange destiny that could decide the fate of the entire world.
Viz Media, 9781421540412, 584pp.
Publication Date: November 8, 2011
About the Author
CLAMP is an artistic team of four women--Satsuki Igarashi, Mokona, Tsubaki Nekoi, and Nanase Ohkawa--whose works are beloved by fans worldwide. They debuted with the manga RG Veda in 1989 and went on to create such internationally bestselling series as X, Magic Knight Rayearth, Cardcaptor Sakura, Angelic Layer, Chobits, xxxHolic and Tsubasa: RESERVoir CHRoNiCLE, all of which have been adapted into TV anime series. In addition to manga, CLAMP also produces illustrations, book designs, screenplays, and essays.