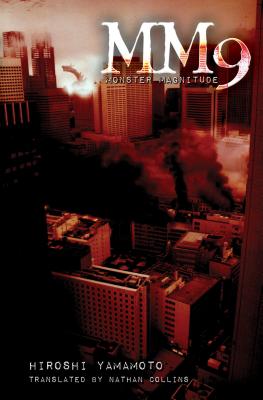 MM9: Monster Magnitude (Paperback)
Monster Magnitude
Viz Media, 9781421540894, 251pp.
Publication Date: January 17, 2012
Description
When giant monsters invade, it's up to the MCU to save Japan Reads L to R (Western Style). Japan is beset by natural disasters all the time: typhoons, earthquakes, and...giant monster attacks. A special anti-monster unit called the Meteorological Agency Monsterological Measures Department (MMD) has been formed to deal with natural disasters of high "monster magnitude." The work is challenging, the public is hostile, and the monsters are hungry, but the MMD crew has science, teamwork...and a legendary secret weapon on their side. Together, they can save Japan, and the universe.
About the Author
Hiroshi Yamamoto was born in 1956 in Kyoto. He began his career with game developers Group SNE in 1987 and debuted as a writer and game designer. He gained popularity with juvenile titles such as February at the Edge of Time and the Ghost Hunter series. His first hardcover science fiction release, God Never Keeps Silent, became a sensation among SF fans and was nominated for the Japan SF Award. Other novels include Day of Judgment and The Unseen Sorrow of Winter. Aside from his work as a writer, Yamamoto is also active in various literary capacities as editor of classic science fiction anthologies and as president of To-Gakkai, a group of tongue-in-cheek "experts" on the occult.
Advertisement