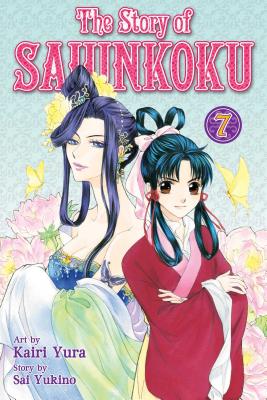 The Story of Saiunkoku, Volume 7 (Paperback)
Viz Media, 9781421541808, 170pp.
Publication Date: May 1, 2012
Description
A period fantasy in which a palace consort must guide a feckless emporer to assume the throne. Reads R to L (Japanese Style), for audiences T. Shurei Hong, destitute but of noble birth, has always dreamed of working as a civil servant in the imperial court of Saiunkoku, but women are barred from holding office. The emperor Ryuki, however, refuses to take command, leaving everything to his advisors. Shurei is asked to become a consort to the emperor to persuade the ne'er-do-well ruler to govern. Though Shurei and Eigetsu passed the Imperial Exam with high marks, they are being bullied as they go about their duties as new civil servants in the palace. But it seems the pair may have found an unlikely ally...
About the Author
Sai Yukino is the author of both the manga and YA novels for The Story of Saiunkoku. She received an honorable mention and the Readers' Award for Kadokawa's Beans Novel Taisho Awards.
Advertisement