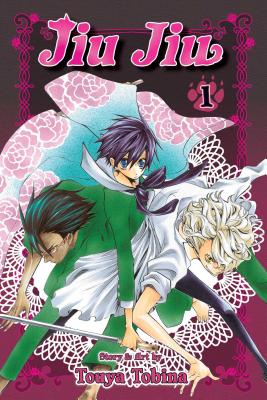 Jiu Jiu, Volume 1 (Paperback)
Viz Media, 9781421542744, 200pp.
Publication Date: July 3, 2012
* Individual store prices may vary.
Description
Werewolves at the door...and in the house Reads R to L (Japanese Style), for audiences rated teen plus. Born into a family of "Hunters," Takamichi's destiny is to pursue and slay demons. When her twin brother is killed, she is saved from despair by a pair of Jiu Jiu--shape-shifting familiars--in the form of two wolf pups named Snow and Night. Now Takamichi is in high school and an active Hunter. Snow and Night can't wait to attend school in their human form to "protect" her. But are they ready to go off leash...? Takamichi's Jiu Jiu Obedience Training Goals 1. Stop them from following you to work
2. Avoid exposing them to the full moon
3. Save them from execution.
About the Author
Touya Tobina is from Tokyo. Her birthday is May 23 and her blood type is O. In 2005, her series Keppeki Shonen Kanzen Soubi (Clean Freak Fully Equipped) won the grand prize in the 30th Hakusensha Athena Shinjin Taisho (Hakusensha Athena Newcomers Awards).
or
Not Currently Available for Direct Purchase