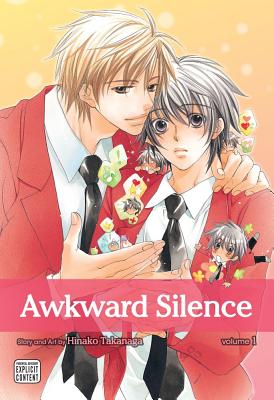 Awkward Silence, Volume 1 (Paperback)
Sublime, 9781421543475, 200pp.
Publication Date: July 10, 2012
Description
Too shy for love. Satoru is an introvert with a longtime crush on Keigo, a popular boy on the baseball team. But much to his surprise, Keigo comes up to him and asks him out Satoru is so overcome he can't respond. Will Satoru be able to get past his shyness, or will he lose his chance with the boy he loves? Reads R to L (Japanese Style) for mature audiences.
About the Author
Hinako Takanaga was born on September 16 in Nagoya, Japan. She is the creator of many popular series, including The Tyrant Falls in Love, which was also adapted into an anime series. She is a virgo, blood type O, and a self-proclaimed coffee addict who can get violent if she doesn't get her daily dose. A fortuneteller once told her she wasn't suited to be a manga artist, but she doesn't believe in fortunetelling anyway. She currently lives with her vicious cat Choro.
Advertisement