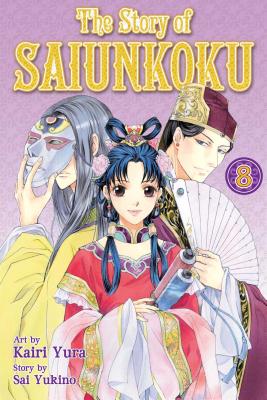 The Story of Saiunkoku, Volume 8 (Paperback)
Viz Media, 9781421549460, 168pp.
Publication Date: October 2, 2012
* Individual store prices may vary.
Description
A period fantasy in which a palace consort must gu Shurei Hong, destitute but of noble birth, has always dreamed of working as a civil servant in the imperial court of Saiunkoku, but women are barred from holding office. The emperor Ryuki, however, refuses to take command, leaving everything to his advisors. Shurei is asked to become a consort to the emperor to persuade the ne'er-do-well ruler to govern. Shurei has been falsely accused of cheating on the Imperial Exam by those who don't want women working as civil servants. Shurei must attend an inquiry to prove her innocence, but her opponents are plotting to make sure she never arrives at the palace. Reads R to L (Japanese Style) for teen audiences.
About the Author
Sai Yukino was born on January 26. She is author of both the manga and YA novels for The Story of Saiunkoku. She received an honorable mention and the Readers' Award for Kadokawa's Beans Novel Taisho Awards.