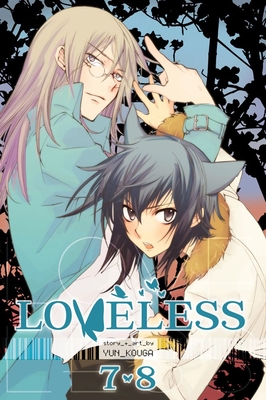 Loveless (2-In-1), Vol. 4: Includes Vols. 7 & 8 (Paperback)
Includes Vols. 7 & 8
Viz Media, 9781421549934, 414pp.
Publication Date: July 9, 2013
Description
Deluxe 2-in-1 editions of the best-selling series, a masterpiece tale of intrigue and innocence lost. Ritsuka Aoyagi is alone in the world--never fitting in at school and alienated from his own past by a fragmented memory. When his beloved older brother is brutally murdered, Ritsuka is heartbroken but determined to find answers. His only lead is Soubi, a mysterious, handsome college student who offers him an intimate link to his brother's other life: a dark and vibrant world of spell battles and secret names. Before Ritsuka and Soubi can demand answers from Septimal Moon, the organization behind everything, Seimei undergoes a macabre resurrection Ritsuka finally asks what he should have from the start: was Seimei a good person? Includes 50 pages of never-before-seen bonus comics Reads R to L (Japanese Style) for teen audiences.
About the Author
Yun Kouga began her career as a doujinshi author and debuted in 1986 with the original manga Metal Heart, serialized in >Comic VAL. She is the creator of the popular series Loveless and Earthian, along with many manga and anime projects, including character design for Gundam 00. Her works Crown of Love and Gestalt are also published by VIZ.
Advertisement