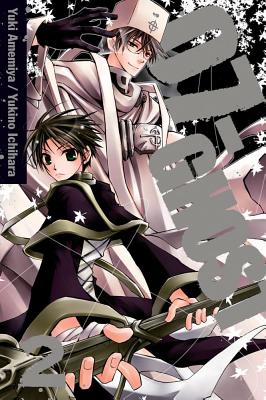 07-GHOST, Vol. 2 (Paperback)
VIZ Media LLC, 9781421549958, 200pp.
Publication Date: January 8, 2013
* Individual store prices may vary.
Description
One evil god, two rival empires, three unlikely bishops, and seven brave ghosts make for one fantastic adventure!

All Teito Klein wants is to forget his murky past as an orphan and slave and to graduate from Barsburg's military academy with his best friend Mikage. But when an overheard state secret triggers treasonous memories, he's forced to flee from the very empire he once sought to defend!

Teito has regained his memories of hosting the Eye of Mikhail, a powerful artifact that has helped the Seven Ghosts keep the evil god Verloren at bay for thousands of years. To claim that power for themselves, the Barsburg Empire sends Teito a gift with bloody strings attached: Mikage.

Reads R to L (Japanese Style) for teen audiences.
About the Author
Yuki Amemiya was born in Miyagi, Japan on March 25. Yukino Ichihara was born in Fukushima, Japan on November 24. Together they write and illustrate 07-Ghost, the duo's first series. Since its debut in 2005, 07-Ghost has been translated into a dozen languages, and in 2009 it was adapted into a TV anime series.