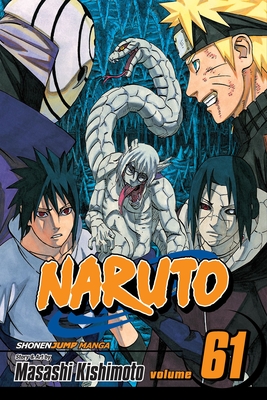 Naruto, V61 (Paperback)
Viz Media, 9781421552484, 222pp.
Publication Date: May 7, 2013
Description
The world's most popular ninja comic Naruto is a young shinobi with an incorrigible knack for mischief. He's got a wild sense of humor, but Naruto is completely serious about his mission to be the world's greatest ninja As Madara uses his dominating power to fend off the Five Kage, Sasuke is reunited with his brother Itachi. Can the brothers put aside their differences and help each other out? When they come face to face with Kabuto, the man who revived Itachi from the dead, they'll have to team up if they have any hope of survival Reads R to L (Japanese Style) for teen audiences.
About the Author
Author/artist Masashi Kishimoto was born in 1974 in rural Okayama Prefecture, Japan. After spending time in art college, he won the Hop Step Award for new manga artists with his manga Karakuri (Mechanism). Kishimoto decided to base his next story on traditional Japanese culture. His first version of Naruto, drawn in 1997, was a one-shot story about fox spirits; his final version, which debuted in Weekly Shonen Jump in 1999, quickly became the most popular ninja manga in Japan.
Advertisement