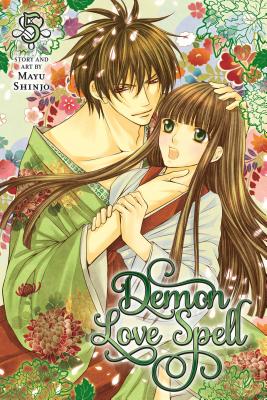 Demon Love Spell, Volume 5 (Paperback)
Viz Media, 9781421553740, 208pp.
Publication Date: December 3, 2013
Description
A supernatural romance by the creator of Ai Ore and Sensual Phrase Miko is a shrine maiden who has never had much success at seeing or banishing spirits. Then she meets Kagura, a sexy demon who feeds off women's feelings of passion and love. Kagura's insatiable appetite has left many girls at school brokenhearted, so Miko casts a spell to seal his powers. Surprisingly the spell works--sort of--but now Kagura is after her Shrine maiden Miko has sealed the powers of the sexy incubus Kagura, who has vowed to protect her. Kagura and Miko ask her father for permission to move out of the shrine and live together on their own. Surprisingly Miko's father readily agrees, but just what has this powerful priest done to Kagura? Reads R to L (Japanese Style) for teen plus audiences.
About the Author
Mayu Shinjo was born on January 26. She is a prolific writer of shojo manga, including the series Sensual Phrase. Her current series include Ai-Ore! and Ayakashi Koi Emaki. Her hobbies are cars, shopping and taking baths. Shinjo likes The Prodigy, Nirvana, U2 and Glay.
Advertisement