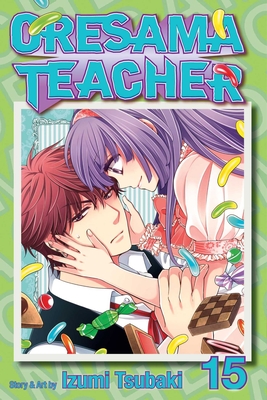 Oresama Teacher, Volume 15 (Paperback)
Viz Media, 9781421559056, 197pp.
Publication Date: November 5, 2013
Description
A New York Times bestselling slapstick comedy Mafuyu is the no-nonsense, take-charge and hard-hitting leader of her high school gang. But when she gets expelled for being a delinquent, her mother, fed up with her daughter's wayward ways, sends Mafuyu to an isolated school far off in the country. Mafuyu is really happy to be a normal student going on a normal school trip. In her delinquent past, school trips were all about beating up on hooligans from other schools, so she's excited at the chance to relax and enjoy the activities. But it turns out her old rivals from West High are in the same town on their school trip Will Sakurada ruin her cherished taste of normalcy? Reads R to L (Japanese Style) for teen audiences.
About the Author
Izumi Tsubaki began drawing manga in her first year of high school. She was soon selected to be in the top ten of Hana to Yume's HMC (Hana to Yume Mangaka Course), and subsequently won Hana to Yume's Big Challenge contest. Her debut title, Chijimete Distance (Shrink the Distance), ran in 2002 in Hana to Yume magazine, issue 17. In addition to The Magic Touch (originally published in Japan as Oyayubi kara Romance, or "Romance from the Thumbs"), she is currently working on the manga series Oresama Teacher (I'm the Teacher).
Advertisement