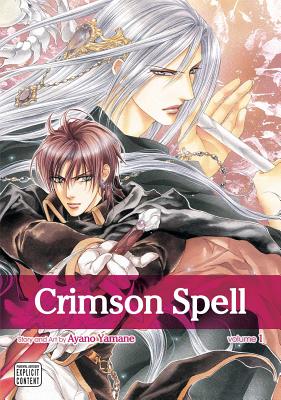 Crimson Spell, Vol. 1 (Paperback)
SuBLime, 9781421564210, 200pp.
Publication Date: December 10, 2013
* Individual store prices may vary.
Description
Upon wielding an ancient sword that has been passed down through his royal family for generations, Prince Vald is struck by a curse that turns him into a demon! In search of guidance, Vald appeals to the powerful sorcerer Halvi for help, and the two set out on a journey to break the curse. However, there is one thing the handsome sorcerer is keeping secret from the young prince—the raging demon that Vald turns into every night can only be calmed when Halvi satisfies his lust! And so begins their epic journey in search of clues to break the young prince's curse.

Reads R to L (Japanese Style) for mature audiences.
About the Author
International best-selling boys' love mangaka Ayano Yamane is the creator of A Foreign Love Affair and theFinder series. A native of Hyogo Prefecture, she was born a Sagittarius on December 18th and has an A blood type. You can find out more about Ayano Yamane via her Twitter account, @yamaneayano, or her website, www.yamaneayano.com.