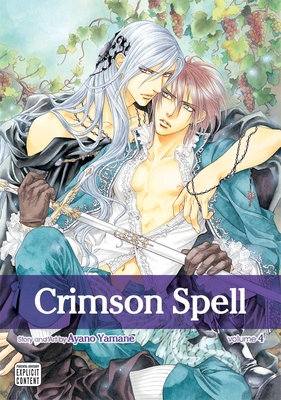 Crimson Spell, Volume 4 (Paperback)
Sublime, 9781421564241, 192pp.
Publication Date: June 10, 2014
* Individual store prices may vary.
Description
The key to discovering the secret behind Vald's cursed sword is somewhere in the empire of Zenedoura. With information obtained from Limris--new companion and former Consul of the Empire--Prince Vald decides to head there to see what he can find. Along the way, in order to save a gravely wounded Rulca, he deliberately chooses to turn into his demon self Vald's uncharacteristic recklessness provokes a tirade from Halvir, who then leaves the group without a word...
About the Author
International best-selling boys' love mangaka Ayano Yamane is the creator of A Foreign Love Affair and theFinder series. A native of Hyogo Prefecture, she was born a Sagittarius on December 18th and has an A blood type. You can find out more about Ayano Yamane via her Twitter account, @yamaneayano, or her website, www.yamaneayano.com.