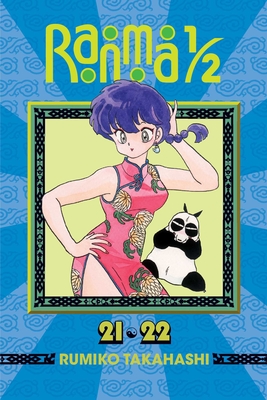 Ranma 1/2 (2-in-1 Edition), Vol. 11 (Paperback)
VIZ Media LLC, 9781421566320, 368pp.
Publication Date: November 10, 2015
Other Editions of This Title:
Paperback (3/11/2014)
Paperback (3/14/2017)
Paperback (7/12/2016)
Paperback (5/10/2016)
Paperback (11/8/2016)
Paperback (3/8/2016)
Paperback (9/13/2016)
* Individual store prices may vary.
Description
A remastered 2-in-1 edition of the all-time classic hit from one of Japan's most beloved creators, available for the first time in a format faithful to the original work. One day, teenage martial artist Ranma Saotome went on a training mission with his father and ended up taking a dive into some cursed springs at a legendary training ground in China. Now, every time he's splashed with cold water, he changes into a girl. His father, Genma, changes into a panda! What's a half-guy, half-girl to do?

Pantyhose Taro's back, and so is his thirst for vengeance! Hoping to get his name changed to something less embarrassing, he plans to dunk Happosai in some water from the "Spring of the Drowned Pious Man." Unfortunately, that water isn't the water he thinks it is, it's worse…twice as worse! One Happosai is bad enough—is the world ready for two?! Later, Ranma meets his next nemesis: Herb of the legendary Musk Dynasty, a Chinese warrior tribe with the powers of animals. Herb and his companions, Lime and Mint, have come to Japan in search of a particular treasure—but they have to go through Ranma, Ryoga and Mousse first!
About the Author
The spotlight on Rumiko Takahashi's career began in 1978 when she won an honorable mention in Shogakukan's annual New Comic Artist Contest for Those Selfish Aliens. Later that same year, her boy-meets-alien comedy series, Urusei Yatsura, was serialized in