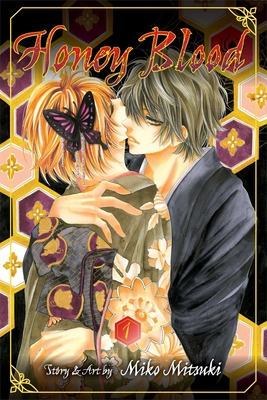 Honey Blood, Vol. 1, 1
Paperback

* Individual store prices may vary.
Description
Is Hinata's mysterious neighbor actually a vampire? When a girl at Hinata Sorazono's school is attacked by what seems to be a bloodsucking vampire, everyone is on edge and wonders who's next. Hinata refuses to believe that vampires even exist, but then she meets her new neighbor, Junya Tokinaga, the author of an incredibly popular vampire romance novel. Dressed in a kimono with an old-world air about him, Junya has a taste of Hinata's blood and tells her it's sweet... Hinata can't help but be drawn to Junya, but could it be that he's actually a vampire--and worse yet, the culprit behind the attacks?
Viz Media, 9781421573373, 192pp.
Publication Date: October 7, 2014
About the Author
Born on October 10, Miko Mitsuki debuted with Utakata in 2003. She is currently working on projects for Sho-Comi magazine. Mitsuki is from Kagoshima Prefecture in Japan, and her blood type is O. She loves cats the most but loves dogs as well.