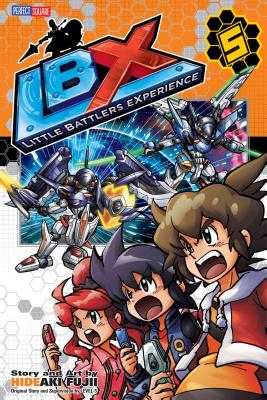 LBX (Paperback)
New Hope, Vol. 5: New Hope
VIZ Media - Children's, 9781421576992, 184pp.
Publication Date: May 5, 2015
* Individual store prices may vary.
Description
Welcome to the world of Little Battlers eXperience! In the near future, a boy named Van Yamano owns Achilles, a miniaturized robot made of a new super-strong industrial cardboard. But Achilles is no ordinary LBX. Hidden inside him is secret data that Van must keep out of the hands of evil at all costs!
About the Author
Hideaki Fujii was born on December 12, 1977, in Miyazaki Prefecture. He made his debut in 2000 with Shin Megami Tensei: Devil Children (Monthly Comic BomBom). His signature works include Battle Spirits: Breakthrough Boy Bashin and many others. Blood type A.