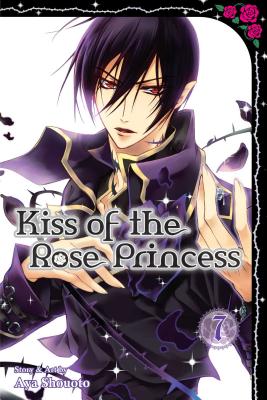 Kiss of the Rose Princess, Vol. 7 (Paperback)
Viz Media, 9781421582825, 188pp.
Publication Date: November 3, 2015
Other Editions of This Title:
Paperback (5/5/2015)
Paperback (3/3/2015)
Paperback (1/5/2016)
Paperback (9/1/2015)
Paperback (3/1/2016)
Paperback (1/6/2015)
Paperback (7/7/2015)
* Individual store prices may vary.
Description
Anise Yamamoto has been told that if she ever removes the rose choker given to her by her father, a terrible punishment will befall her. Unfortunately she loses that choker when a bat-like being falls from the sky and hits her. Anise is granted four cards representing four knights whom she can summon with a kiss. But now that she has these gorgeous men at her beck and call, what exactly is her quest? High school student Anise Yamamoto is the "Rose Princess" of four handsome Rose Knights. On the night of the academy foundation gala, a Rose Knight steals Anise's first kiss Before Anise can come to terms with this, the Gray Rose has already laid a trap for her and her Rose Knights.
About the Author
Aya Shouoto was born on December 25. Her hobbies are traveling, staying at hotels, sewing and daydreaming. She currently lives in Tokyo and enjoys listening to J-pop anime theme songs while she works.