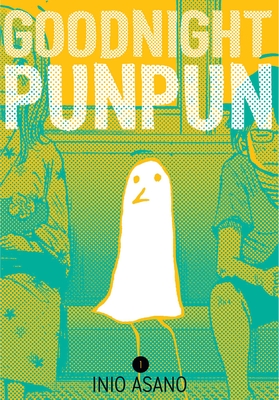 Goodnight Punpun, Vol. 1 (Paperback)
VIZ Media LLC, 9781421586205, 448pp.
Publication Date: March 15, 2016
* Individual store prices may vary.
Description
This is Punpun Onodera's coming-of-age story. His parents' marriage is falling apart. His dad goes to jail, and his mom goes to the hospital. He has to live with his loser uncle. He has a crush on a girl who lives in a weird cult. Punpun tries talking with God about his problems, but God is a jerk. Punpun keeps hoping things will get better, but they really, really don't.

Meet Punpun Punyama. He's an average kid in an average town.

He wants to win a Nobel Prize and save the world.

He wants the girl he has a crush on to like him back.

He wants to find some porn.

That's what he wants, but what does he get…?
About the Author
Inio Asano, a bona fide earthling, was born in Ibaraki Japan in 1980. In 2001 his short story Uchu kara Konnichiwa (Hello from Outer Space) won the 1st Sunday GX rookie prize. Later GX published his series Subarashi Sekai (What a Wonderful World!). His other works include Hikari no Machi (City of Light), Nijigahara Holograph, solanin, and Oyasumi Punpun.