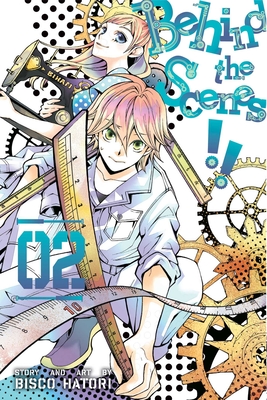 Behind the Scenes!!, Vol. 2 (Paperback)
VIZ Media LLC, 9781421587134, 200pp.
Publication Date: July 5, 2016
* Individual store prices may vary.
Description
Ranmaru Kurisu comes from a family of hardy, rough-and-tumble fisher folk, and he sticks out at home like a delicate, artistic sore thumb. It's given him a raging inferiority complex and a permanently pessimistic outlook. Now that he's in college, he's hoping to find a sense of belonging. But after a whole life of being left out, does he even know how to fit in?!

When the Art Squad is assigned to dress a set, Ranmaru is shocked at how seriously Goda takes the job. Every action figure and empty soda can is placed with utmost care to tell the story of the character who lives there, every sock and towel artfully be-grunged with coffee grounds and fuller's earth to support the narrative. Ranmaru has always been detail oriented, but isn't this taking things to the extreme? He's about to learn that attention to detail can do more than just set the scene…!