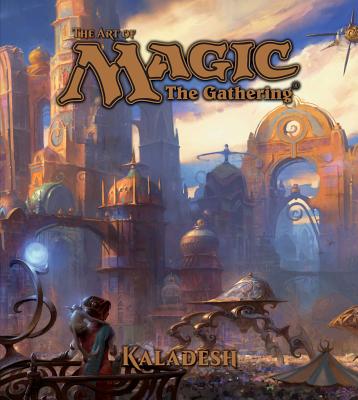 The Art of Magic
The Gathering - Kaladesh (Magic the Gathering #3)
Hardcover

* Individual store prices may vary.
Description
Optimism, innovation, and the spirit of creativity fill these pages, lavishly illustrated with the award-winning art of Magic: The Gathering™! Welcome to Kaladesh—a vibrant, beautiful plane where anything is possible. Join the heroic Planeswalkers of the Gatewatch as they explore the Inventors' Fair, and let your imagination soar alongside thopters and airships crafted by the best artificers in the Multiverse.

Come discover the marvels of Kaladesh—its inhabitants, its inventors, and its artifacts. They all await you at the grand Inventors' Fair!
Perfect Square, 9781421590509, 240pp.
Publication Date: January 3, 2017
About the Author
James Wyatt is a Senior Game Designer on the creative team for Magic: The Gathering®. Over the course of more than 14 years working on the Dungeons & Dragons roleplaying game, he wrote five novels and contributed to dozens of game sourcebooks, including Oriental Adventures, the Eberron Campaign Setting, and three different Dungeon Master's Guides.